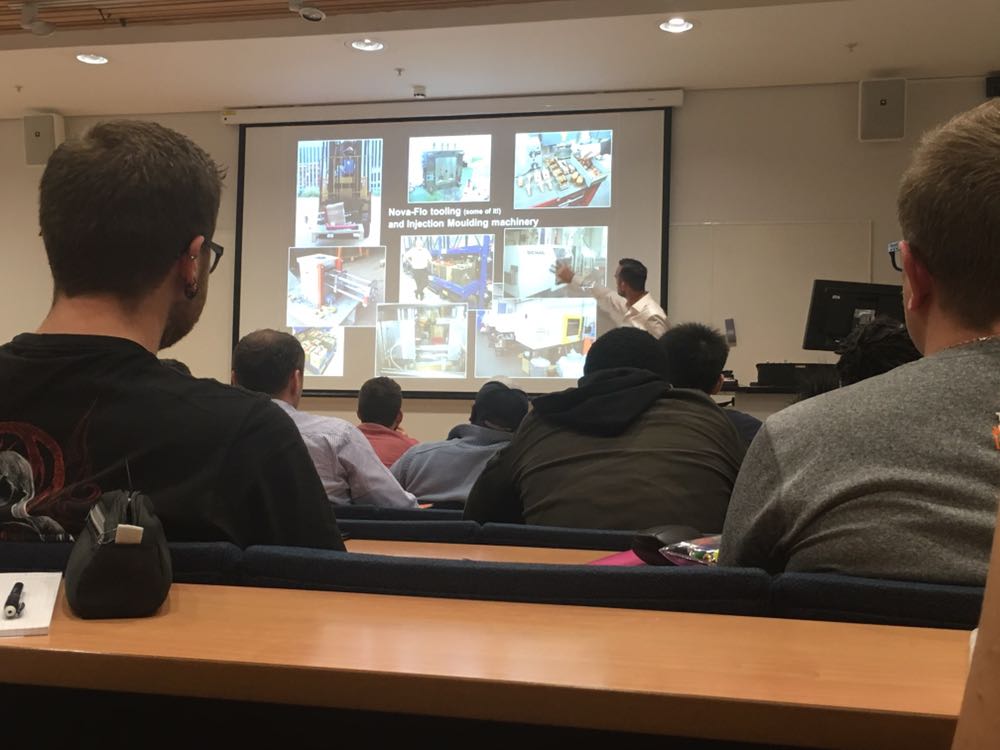 Solid Surface as become a popular material in the kitchens and bathrooms of our homes, commercial and outdoor facilities. For that reason, Discryl offers two courses where you can learn everything you need to become a professional Solid Surface fabricator.
Those attending the courses can observe the possibilities offered by the material, in a theoretical and practical way, learning all the existing transformation techniques and applying them in the creation of a real piece in Solid Surface.
The courses are divided into two levels. The initiation one, where they will know the characteristics of the material, the techniques of Routing & Trimming, forms of seaming and gluing , sanding and finishing of the pieces for its correct installation. The advanced one, in which the fabricators are trained in thermoforming, the manufacture of molds, the use of presses, backlighting and other techniques to discover all the material possibilities
Professionals of sectors such as wood, marble, plastic, ceramic and other construction materials, already have experience in techniques of handling of diverse materials. Although they share some of them, the Solid Surface requires of a specific training for its correct transformation. The main objective of Discryl through these courses, is to train highly qualified fabricators, who can carry out their projects with this material autonomously and efficiently.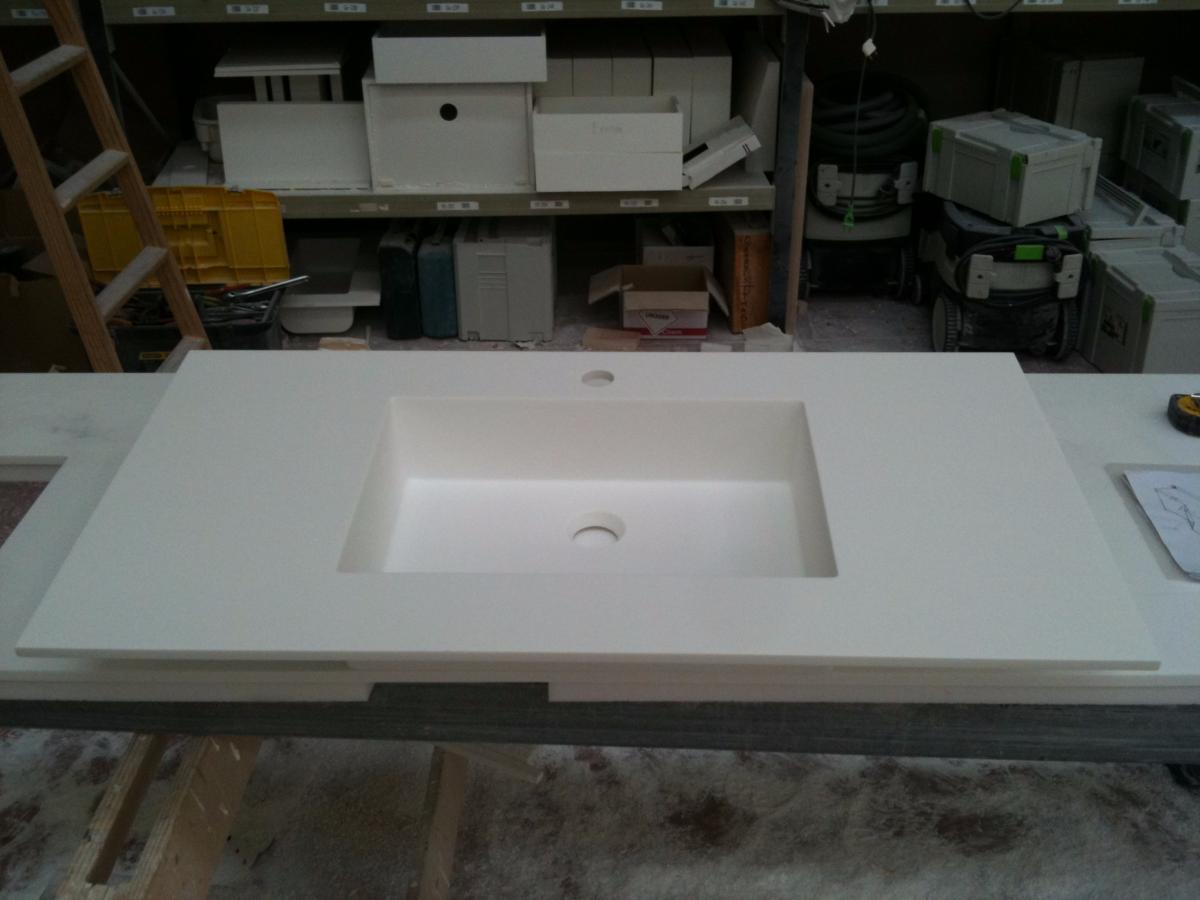 INTRODUCTORY COURSE

Solid Surface properties, advantages and different handling techniques will be covered in detail.
The knowledge learned will be applied, creating a washbasin or kitchen countertop with the necessary materials and tools.
It is ideal for those professionals who do not know the Solid Surface and want to have their first contact with it, advised by experts in the field.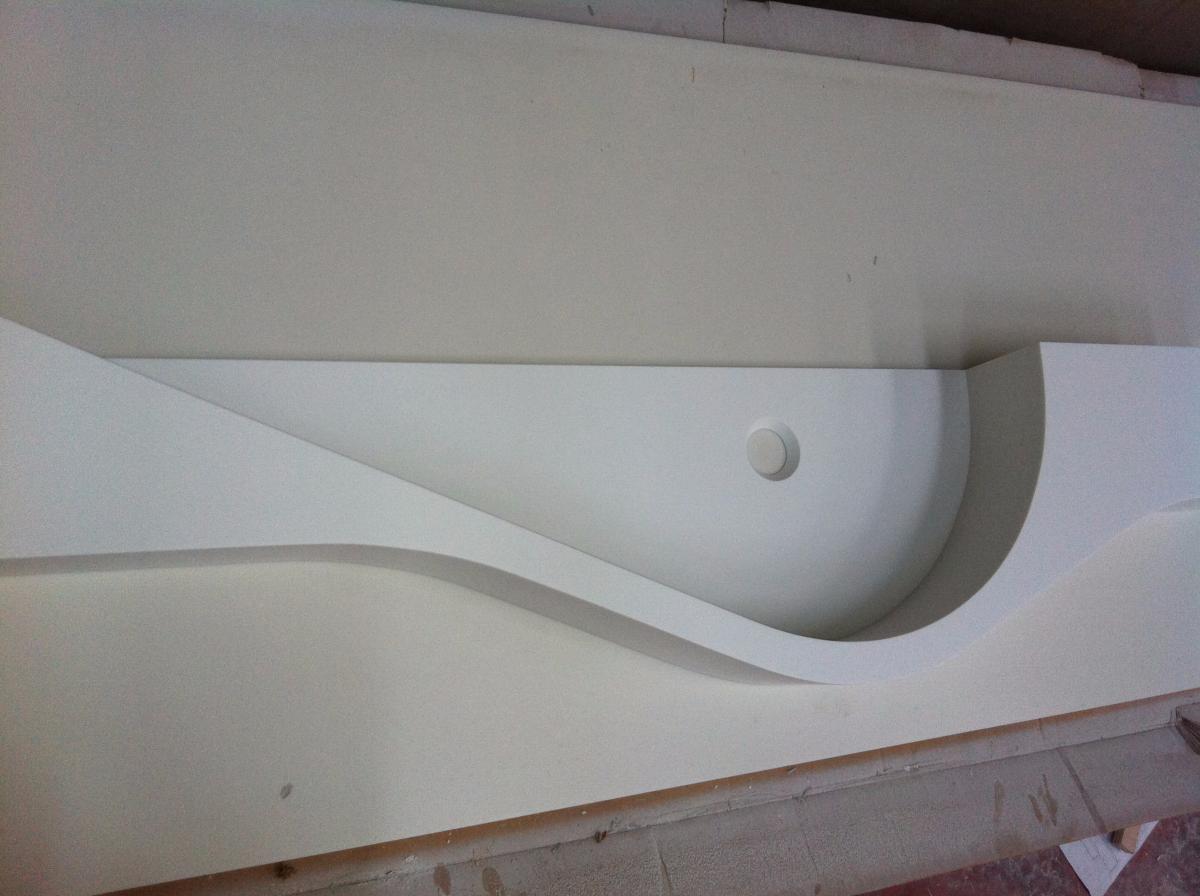 ADVANCED COURSE

That is the reason why Discryl covers thermoforming techniques, the design of molds and the necessary knowledge in it courses.
Giving the knowledge to implement the Solid Surface possibilities to its maximum, carrying out unique creations with unreachable forms for other materials.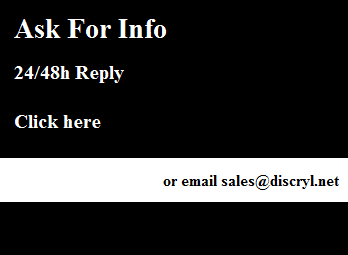 ---